Download our free hosted galerie package

You'll get a set of 12kb .html files which can be uploaded anywhere on your webspace and won't generate much traffic cause all the contents like backgrounds, moviefiles, images and thumbs come from our galerie server !
You only need to put in your CCBill affiliate ID and maybe the backlinks from the TGP you choose for promoting our program on the placeholders in the .html galerie file
Every .html galerie has a set of 16 pictures and 4 moviefiles, to fit the most common TGP and MGP sites.
If a TGP/MGP site does not allow so much content you can easily double the .html file and erase some tables with your html editor to lower the amount of images or movieclips to fit the rules on a TGP/MGP site.
THAT's it !!! Takes you 5 minutes to start business ;)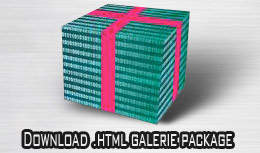 To make it even easier for you use the form below to simply send us your Affiliate ID and perhaps the backlinks
from the TGP/MGP sites you choosed to promote Spekula. Give us one day and you'll get a complete list of your personal full hosted Spekula galerie sites containing your personal Affiliate ID and the backlinks if needed :))
After getting your personal links you only need to submit these ready to convert galleries !